We recently advertised a revised date of September for the Cranleigh Summer Ball, with every hope that it would be a wonderful chance for us to get together and celebrate, whilst raising funds for the Cranleigh Foundation.
However, it now seems extremely unlikely that government restrictions on large gatherings will have been lifted by then and, because of the uncertainty, the Summer Ball Committee and the School have decided that we should move the Summer Ball to next year. It will now take place on Saturday 5th June 2021, the second Saturday of next summer's Long Leave.
We very much hope that all those who have booked tickets will be able to come on the re-arranged date, and that we will all enjoy a fabulous evening then. We have emailed all table/group hosts to let them know, and have asked them to contact their guests; should anyone wish for further information, please email Belinda (bgr@cranleigh.org).
There will be another opportunity to purchase tickets and tables later in the year, and we will issue updates on this website.
We know this is an anxious time and we are very grateful, as always, for the support and kindness that exist within our community. Thank you for your understanding.
The Cranleigh Summer Ball Committee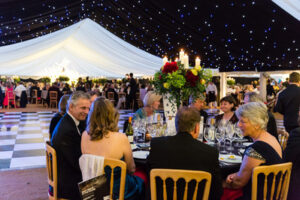 .